For enterprises wanting to accelerate their DevOps transformation journey.
Increase Operational Flexibility and enable Higher availability
.
To put it simply, Managed Services are designed to handle the daily operations of your specialized applications. It will provide more capability to accelerate cloud adoption, reduce operational costs, mitigate security and compliance risks.
Last but not least, it will improve efficiency and security by automating over 80% of common operational tasks, supported by our sophisticated customer management process.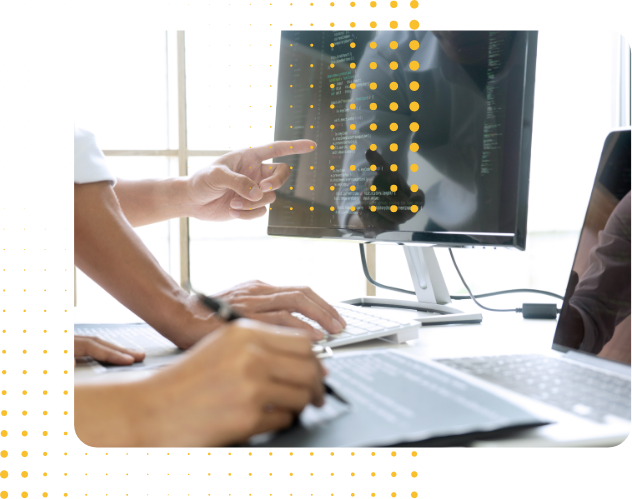 OutCloud will dramatically reduce your organizations' cloud adoption timeframes, freeing your team from time-consuming daily operations, so they can focus on strategic initiatives and innovation.
A team to support your needs
Better Cost Control
Start delivering cloud-native software projects that provide differentiated services to your customers and stand out from your competitors Cloud-Native Development is the best way to build and update apps in a timely manner while improving quality with reduced risk.
Security Management
Microservices allow your organization the capability to organize applications by splitting its business components into small services that can be deployed and operated independently of each other. This complex model of microservices will require support for orchestration, container management, and container security. We will guide throughout the entire process.
Future-proofing IT
Containerization is the way for your organization to go faster. Containerized applications are easy to scale and highly portable. Out.Cloud enables organizations from all sizes to develop secure solutions into their new container ecosystems, while empowering them with the necessary tools to manage the platform in the future.
Productivity
Serverless computing allows your IT Team the capability to build applications faster and without the need to manage infrastructure. Out.Cloud will provide your organization with efficient development and deployment of serverless applications, the fast possibility to scale up and down while simplifying the process of code deployment, and maintaining your operations.
Here to help your every business need
.
We provide the best cloud computing engineers while maintaining the most competitive rates for our clients